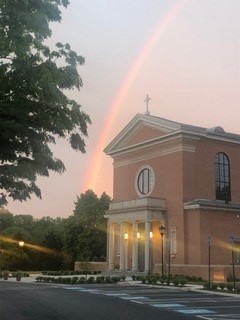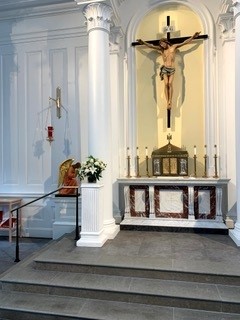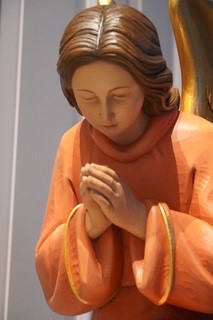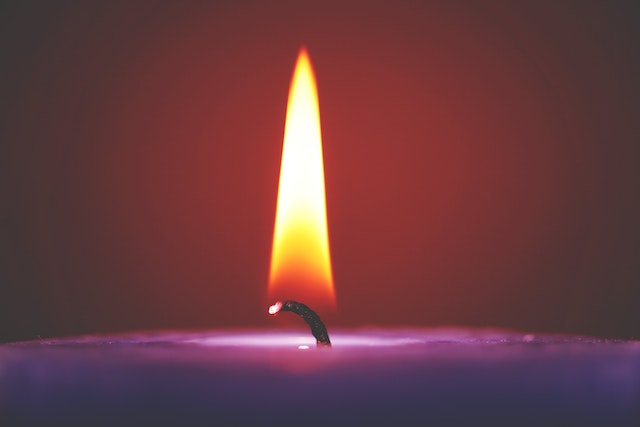 Staff Positions Available
Upcoming News and Announcements
Simbang Gabi volunteers will be selling baked goods outside the church selling garland to support the Fil-Am ministry.
This weekend the Knights will host a Spaghetti Dinner on Saturday after the 5:00pm Mass and a Pancake Breakfast after the 7:30 and 9:30 am Masses.
Children's Christmas Advent Party, hosted by the Squire Roses, will be in Farrell Hall on Saturday, December 9th from 12:00pm to 3:00pm. Please join with the children for fun and food.
Drop off the reusable blue bag for the food pantry donations. You may return the bags to the Parish Center foyer any time before 1:00pm on Sunday.
Support the Knights and the parish by buying a Christmas tree at the Historic Church. See the bulletin for sale hours.
Deacon Nick will continue the weekly Advent series, Preparing to Meet Jesus, with a talk on the Presentation. The talk will be on Tuesday, December 12th at 7:00pm in St. Joseph's Hall. The talk will be live streamed also.
The second collection this weekend will benefit the Catholic Charities Christmas Collection.
Please join us for Mass on December 12th at 7:00pm for the Feast of Our Lady of Guadalupe.
Wreaths across America ceremony will be at noon on December 16th in the Historic Church Cemetery. Members of the various military branches are requested in uniform.
Join the Cantors and Accompanists for Advent meditations on the "O Antiphons" on December 15th at 7:00pm in the church.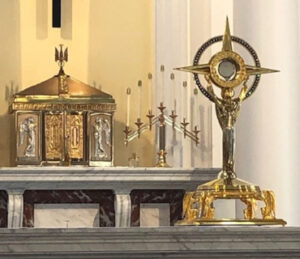 Family Adoration will be offered for children and people of all ages on December 16th from 10:00am to 11:00am. Introduce your children to our Eucharistic Lord.
Simbang Gabi Mass will be offered at 7:00pm on December 16th.
SAVE THE DATE: The following events are coming up. Please make note on your calendar and watch for further information in our bulletin, on our website or in future Flocknotes!!
• Help decorate the church for Christmas on December 16th at 11:00am and on December 23rd after the 9:15am Mass.
• The Children's Choir will perform a traditional Christmas Pageant on December 20th at 7:00pm in St. Joseph's Hall.
• The choirs of St. Mary's will be performing Traditional Lessons and Carols Service on Friday, December 22nd at 7:00pm in the church.
• Grief Support Group to start in January. The bulletin has details.
• Adult Confirmation classes start in January. See the bulletin for more information.
FOR MORE INFORMATION, CLICK ON A TOPIC BELOW:
How is your Advent preparation? Try to devote time each day to reflect on the birth of Our Lord. You can do this with quiet reflection, a visit to the church for Adoration (from 10:00am to 7:00pm most weekdays) or with the Advent Scripture Challenge, which we have detailed in the bulletin and on our website. Also, numerous saints and authors have written daily reflections for Advent. You can find daily reflections on-line, delivered to your email inbox every day. The point is to spend time with Our Lord and make Him part of your day!
On behalf of our parish family, welcome to St. Mary of Sorrows parish website! We would love for you to join us on Sunday, and every day!  Please look over our website and if we can be of help to you, please do not hesitate to contact me or a staff member. Our mission/vision statement is listed below to provide you with a deeper sense of our commitment to our Lord Jesus.
In Christ Through Mary,
Rev. James S. Barkett, Pastor