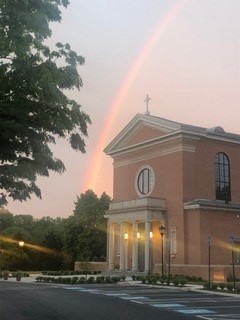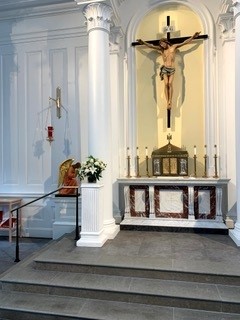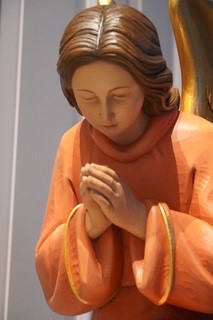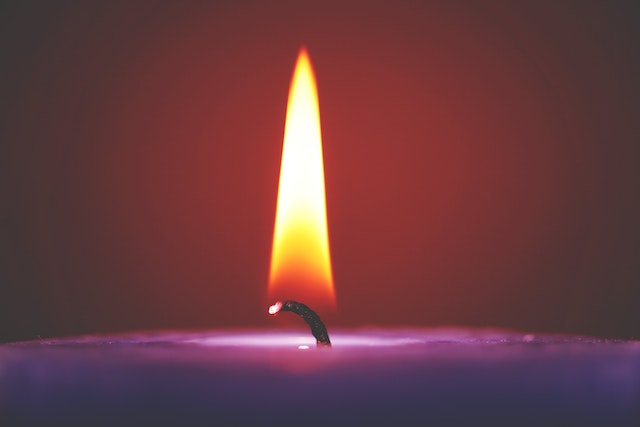 Upcoming News and Announcements
This weekend is Priesthood Sunday. Please remember to keep your parish priests in your prayers and thank them for their service to the parish.
A new episode of the Chosen will be aired on Saturday evening after the 5:00pm Mass in the Parish Center. Dinner will be included as well as fellowship!
This weekend the Olivewood Carving group from the Holy Land will be at our parish.
This weekend we will collect Diapers, Wipes and Formula for parents in need. Please bring your donations to the Parish Center foyer.
Religious Education: Space is available in the new First-Grade class on Sunday morning. Email Aida Willis for information: aidaw@stmaryofsorrows.org.
If you are a woman who wants to grow in her relationship with God, wants to carve more time out to read the Bible and pray, and is looking for fellowship among the women of St. Mary's, consider joining the upcoming Walking with Purpose bible study, Thursday mornings and evenings starting in early October. For more information, please see the bulletin.
Martha's Table sandwich collection will be this weekend with sandwiches to be dropped off between 1:15-3:15pm at the back of Farrell Hall.
The Knights are hosting a document shredding event on September 30th from 10:00am to 12:00pm in the Parish Center parking lot.
On September 30th, the Knights of Columbus will host Bingo that will benefit the LaSalette Sisters' retirement home in the Philippines.  Food sales start at 6:00pm, with Bingo beginning at 6:30. They will also have a bake sale!!
Join the Living Rosary on October 7th at 6:30pm outside the new church.
How can we pray with Sacred Scripture? What is Lectio Divina?
Join Father Peffley and the Legion of Mary at the Patricians meeting on Monday,October 2ndfrom 7:30-9:00 pm in Farrell Hall. The discussion will be on Praying with Sacred Scripture. No reservations are needed. There will be light refreshments and free literature. The meeting format is: topic introduction by lay speaker, open discussion, talk by clergy, wrap-up discussion. Patricians are Catholics who meet monthly to discuss a topic of the Catholic Faith. Knowing our Faith helps us to convey it to others. For more information email 09legionofmary15@gmail.com.
Animal Blessings will be given on The Feast of St. Francis on October 4th at 6:00pm on the grounds of the new church.
FOR MORE INFORMATION, CLICK ON A TOPIC BELOW:
The "Taste of the World" will be held on October 21st in Farrell Hall starting at 6:30pm. There will be food from 25 countries along with performances and an auction. The Knights of Columbus are sponsoring the International Night. For tickets and information, please email Charlie Gulac at cgulac88@gmail.com.
On behalf of our parish family, welcome to St. Mary of Sorrows parish website! We would love for you to join us on Sunday, and every day!  Please look over our website and if we can be of help to you, please do not hesitate to contact me or a staff member. Our mission/vision statement is listed below to provide you with a deeper sense of our commitment to our Lord Jesus.
In Christ Through Mary,
Rev. James S. Barkett, Pastor